The Glass Slipper Boutique specializes in prom dresses, wedding dresses, cocktail dresses, and other luxury items. As Marketing Associate, I created a billboard which was featured in front of the Fort Henry Mall on their digital carousel billboard. Out of many different designs, the final design is shown below. A real life picture of me next to the billboard is pictured below the design. (The billboard may seem distorted but it looks fine as you drive by in real life. It looks weird on camera for the same reason taking a picture of your TV on your phone looks distorted.)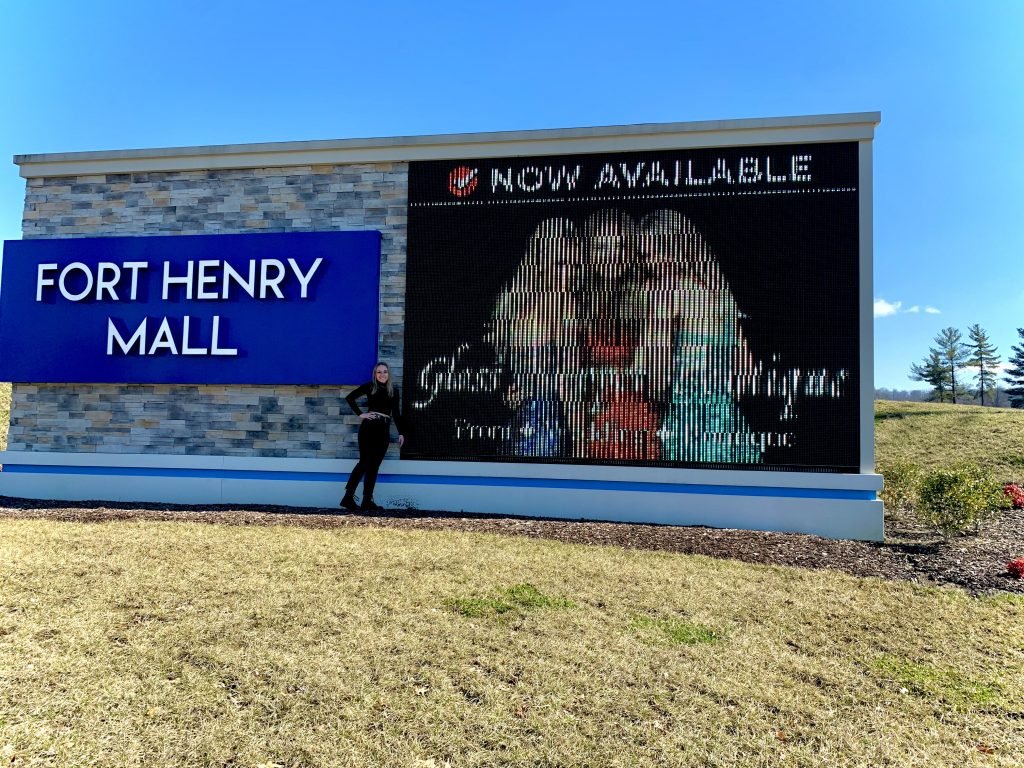 Another effective strategy I implemented is interactive marketing. I created a sign that girls can take a picture with to post to social media showing off where they got their dress. This not only promotes our store to more prospective customers, but it makes the girls feel special. When making this design, I wanted to re-imagine the sign with a fresh look that's camera ready. The pink marble look was chosen for girls to take pictures with after purchasing a prom dress, and the dark grey with white writing look was chosen for women to take pictures with after purchasing a wedding dress, if they so choose. At the end of our campaign, over 70 girls opted to take a picture with our sign, which you can see on the Instagram page highlight "GS Girls".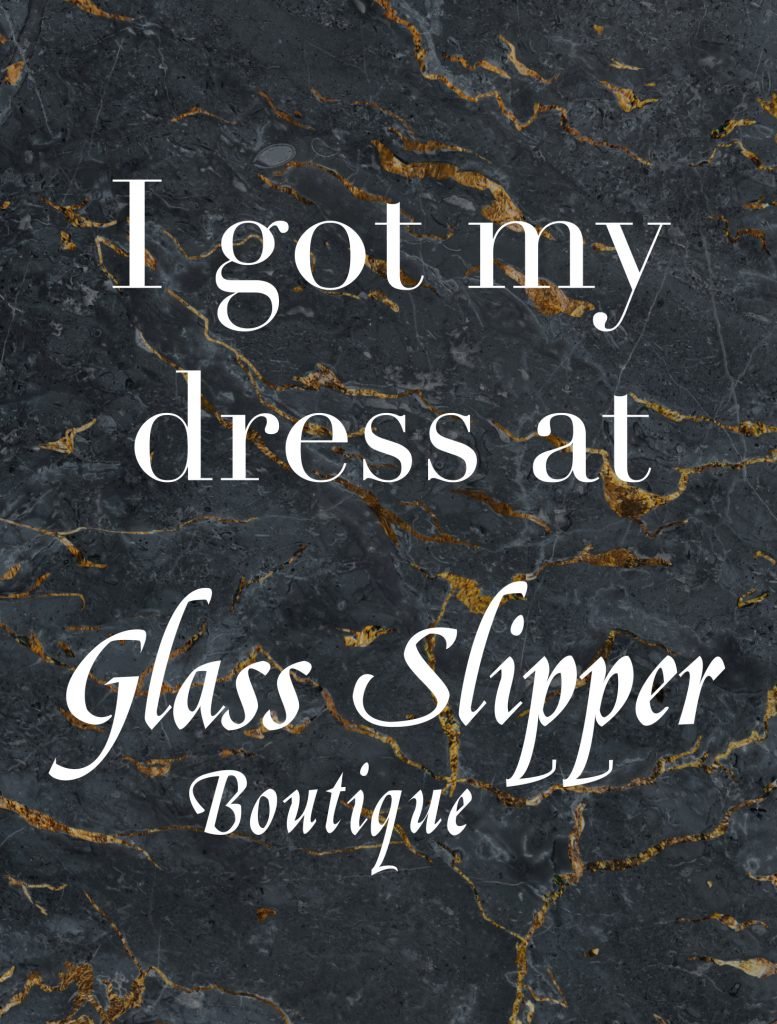 In my time at the Glass Slipper, I jumped on the opportunity to grow their online presence. Here are some examples of our feed and landing page on Instagram and Facebook. Some of our best posts I created have reached anywhere from 12-15% of followers engaging, when the typical engagement for a Instagram post is 1-3% of follower count.