Do you have acrylic paint sitting in a storage container somewhere at the bottom of your craft closet? You swear you are going to get out one day and paint some masterpieces, but you never do. Maybe you're kind of tired of painting on canvases and want to switch it up.
I have the solution to your creative itch that you just haven't been able to reach. In this post, I am going to give you 7 different ways to paint the town without ever leaving your house! So grab an iced tea or wine or diet soda and let's get creating!
Paint your jeans!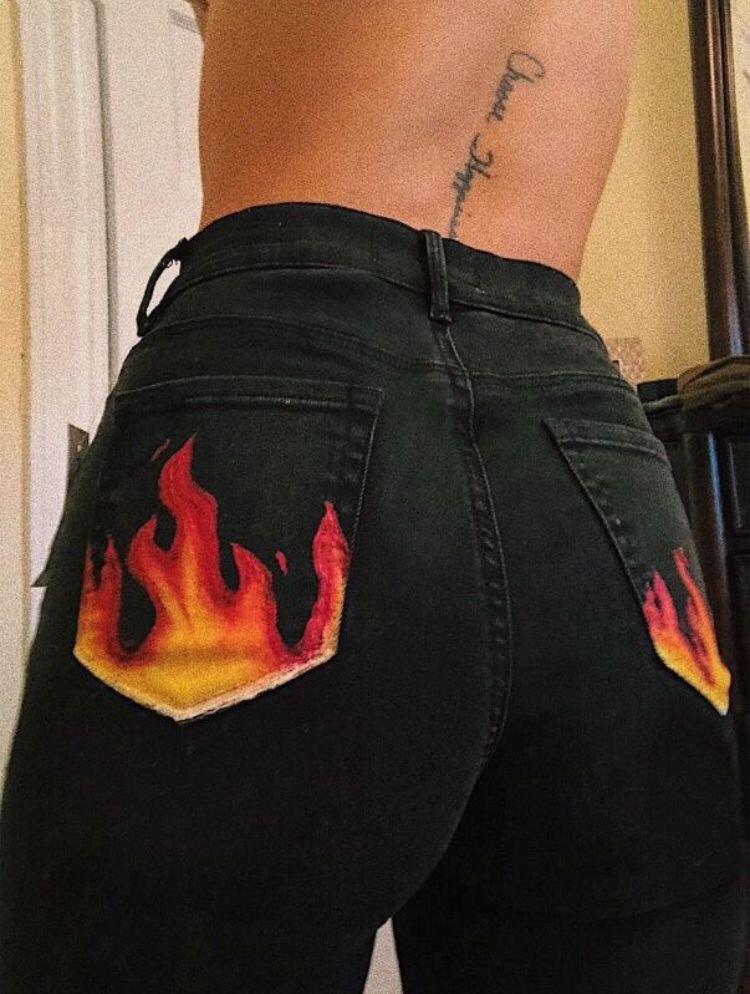 Got a pair of jeans that you just don't wear anymore? Before they hit the Goodwill pile, try painting something on the pockets. Sewing might not be your cup of tea, but a DIY paint on jeans project could be just what you need in your closet.
Some simple and popular designs are checkers or flames. If you want to go for a more bold look, you could even try to paint the entire front side of your jeans like Emma Chamberlain.
This is a great way to breathe some new life into your jeans while also getting in touch with your creative side. They are also one of a kind pieces that no one else will have and make you stand out in your next Instagram post or the next time we're let out of the house.
paint your old records!
I'm sure we all have some old vinyl records laying around the house. And if not, you can usually find some records at Goodwill for $1 each; that's cheaper than buying a canvas. Painting on vinyl is different, and it's a great way to switch it up from your regular crafts.
Instead of staring at a blank canvas, wondering what to paint, stare at top hits of the 70s, and let your imagination go. Another perk of painting on vinyl is the texture is different, so that's a new fun challenge. Plus, if you don't like what you painted, it's easy to wipe off the wet paint with a wet rag or paper towel.
paint some CDs!!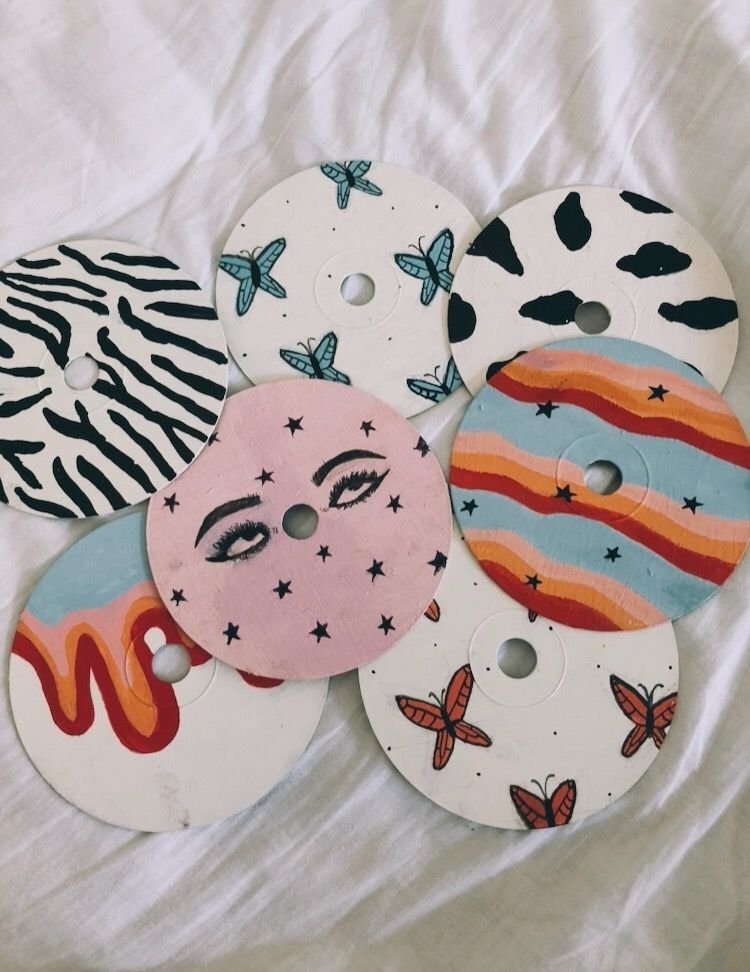 If you don't have any records laying around your house, and you just don't feel like leaving the house, you might have some old blank CDs that you could paint over. CDs have a completely different feel to them because they are smaller and have iridescent backing(and they're from a completely different era).
This can bring a fun, early 2000s vibe to your art and repurpose those old CD's that are just collecting dust in your garage. And, if you just can't decide which one to start with, they even sell blank CDs at Walmart that look like vinyl records!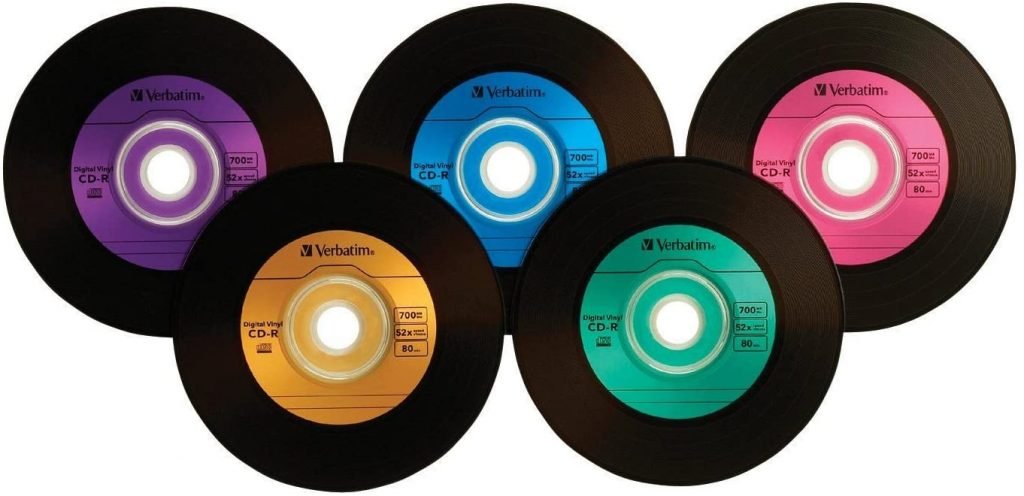 paint your own skateboard!!
This one might seem a little daunting because custom skateboards can come at a high price. If you are more into the aesthetic of a skateboard like me(I literally cannot do a single trick), Walmart sells skateboards for as little as $10.
You can remove the paper design on the underside with a little water and a scraping tool until all of the sticker is gone and you have a blank canvas. Then, you can paint the skateboard any way that you like! I painted the one above with pastel shapes and a black cloud around it. I love the way it turned out.
When you are done with your masterpiece, you should use some kind of sealing spray to make sure the paint stays intact when you take your board out skating maybe once per year(plus it's shiny).
paint a mirror!!
Are you tired of taking the same mirror pic over and over with the same setup but with different outfits?? Give your mirror a makeover by painting some cute clouds on the reflective surface.
This is probably one of my favorite craft trends right now because it puts a spin on an everyday object. Looking in these mirrors is probably what the evil queen in Snow White felt like when she would ask who the fairest of them all was.
While painting clouds has been the most popular thing to paint on mirrors according to my research(aka scrolling through Pinterest), it is not the only thing people have been adding to their mirrors. Here are some other mirror paintings: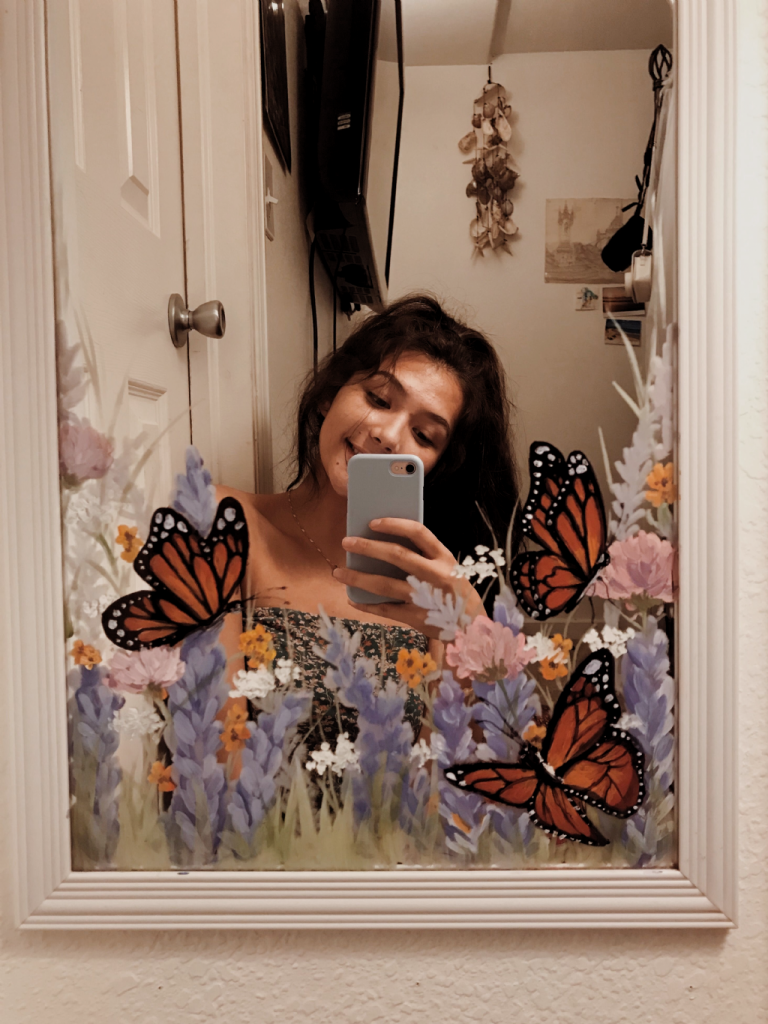 From flowers to cool drips, anything is possible. Just looking at these makes me want to paint my own little world on every mirror in my house.
paint your water bottle!!
Want to get that VSCO aesthetic and stay hydrated while you're doing it? Whether you have a Hydro Flask, a Yeti cooler, or a $10 water bottle from Target, this one is for you.
All you need for this craft is acrylic paint, a water sealant, and of course, a water bottle. I have read that some professional artists out there recommend some kind of surface preparation such as gesso because the last time I tried to paint my water bottle the paint chipped way too easily.
Overall, this is a fun and creative way to stand out from the rest and express yourself!
paint your shoes!!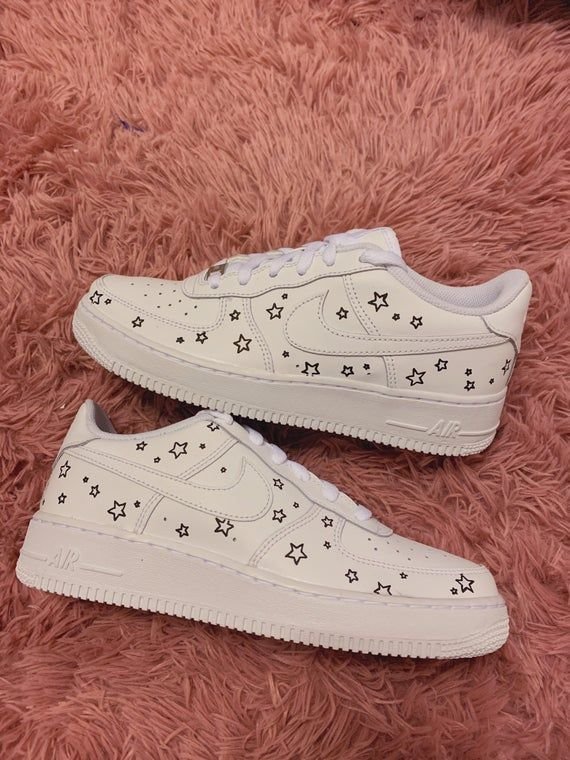 I got my very first pair of hand-painted shoes for about $140 when I was 14 years old. That was 7 years ago! I completely respect people who can charge that much for art, but those people had to start somewhere, and you can too. All you need is a pair of shoes and a paintbrush, the possibilities are endless. The most popular shoes to paint recently have been Nike Air Force 1 shoes(as seen above).
Since those run for almost $100 by themselves, you could start on an old pair of converse or vans that you have laying around. I especially like the design on these Old Skool Vans(pictured below) because they painted their design on the rubber bottom. That is a great place to start because it's easier to wipe mistakes off of the rubber sole versus the canvas.
The same thing goes for these awesome Birkenstock's someone painted. I wouldn't try to paint on a suede pair, and I don't even think I would attempt to paint a leather pair, but how cool and different would it be to have these in your arsenal of summer shoes? A girl can dream.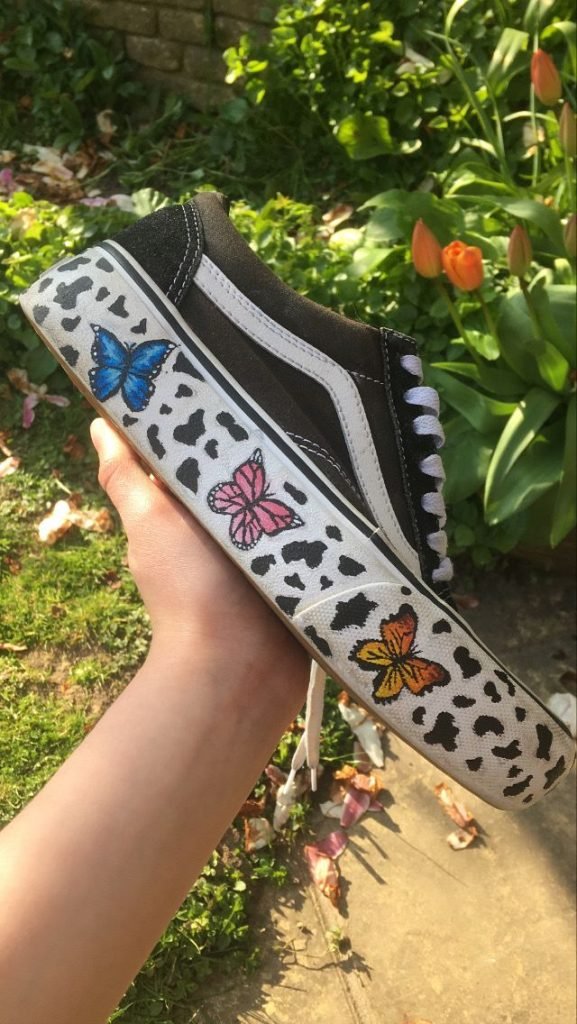 That about wraps up my 7 ways to use acrylic paint in new and exciting ways! I could not find sources for all of the pictures so if you know the source please drop it in the comments! It would be much appreciated!!
If you made it this far, check out my art insta @hamgreene.art :))))
ily -ham☆