one of the recent makeup crazes that is taking over social media is the "euphoria makeup" style.
what does this mean? i think we can assume the internet isn't talking about it in a literal sense of the word. people are obsessed with the aesthetic that came along with the HBO original show called Euphoria. i am one of those people.
here are some of my favorite looks from the show, but you can check out even more looks on my "Euphoria makeup specifically" board on Pinterest.
my all time favorite look from the show is Rue's glitter tears when she was on dr*gs with Jules. the glorious glitter that they used on the show is the brand Lemonhead.LA, but it comes at a high price.
i hope to one day have enough moola to drop hundreds of dollars on top of the line glitter, but until i'm not an unemployed college graduate, i am determined to find great dupes.
one kind that i have tried and i love is just this starlit tub of glitter from Target. it is super cheap(under $10) and they have many other products to choose from.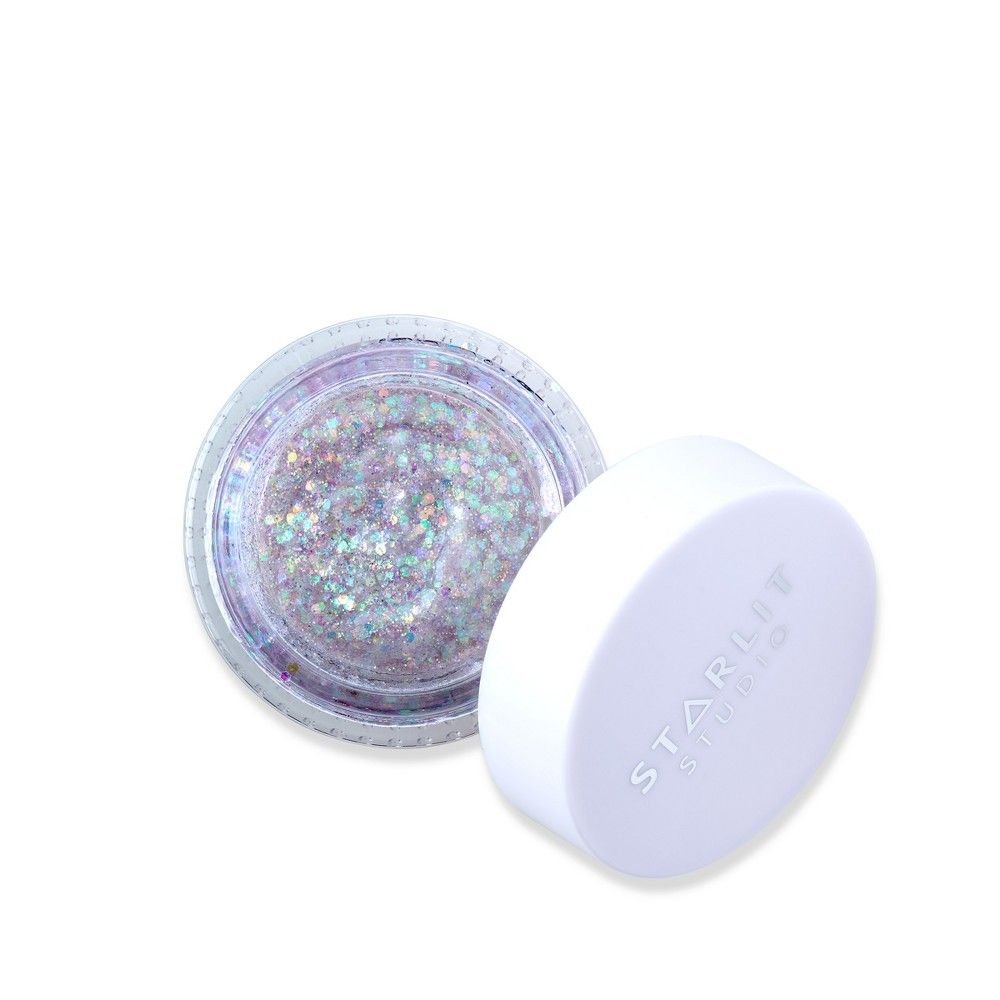 i used this to recreate the euphoria makeup e glitter tears with my own spin on it(i don't have a good picture of it though:/). this is what the glitter looks like on my face: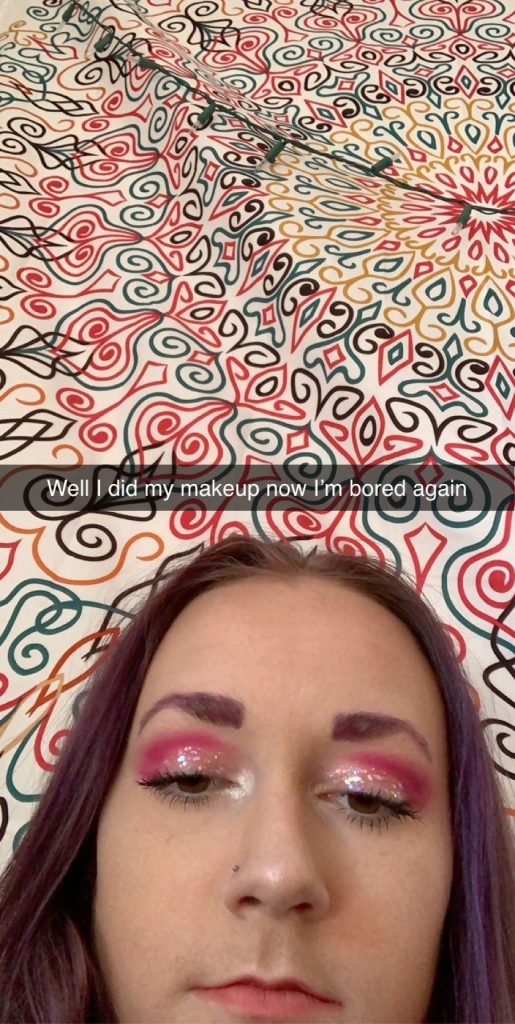 but the looks are more than just their glitter. there is eyeliner, shadows lashes, etc. the head makeup artist for the show Doniella Davy goes in-depth on each of the characters looks on her instagram. the looks feature products from nyx to tarte and urban decay, so not totally out of reach. those are always definitely available at your local Ulta.
as someone who just recently started dabbling in more eccentric makeup looks, i think the James Charles mini artistry palette is a great starting point for colorful looks. it is less than $20 right now on Ulta and has every color in the rainbow and is very high quality. this is kind of a controversial statement to make because he was "cancelled" last year, but the makeup stands the test of time. I would be lying if i didn't say that hot pink on my eyes in the picture above wasn't from his palette.
another simple thing you can do to bring a euphoria look to life is to use rhinestones. whether you're using eyelash glue or gems that come on a sheet that are already sticky, they are a must.
here are some of my favorite Euphoria inspired makeup looks: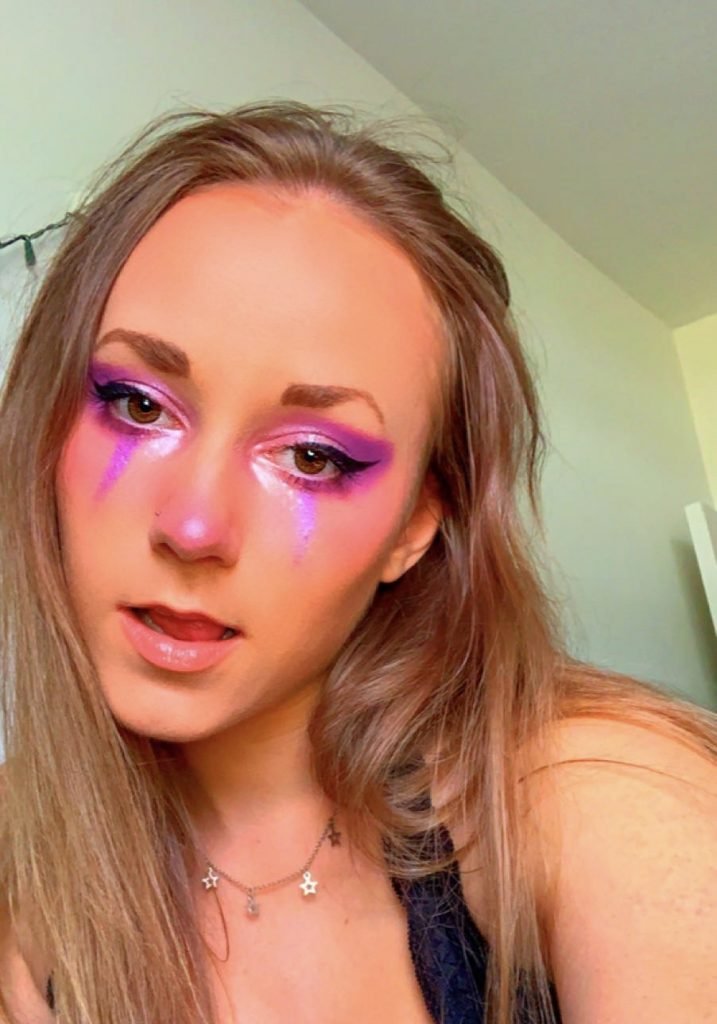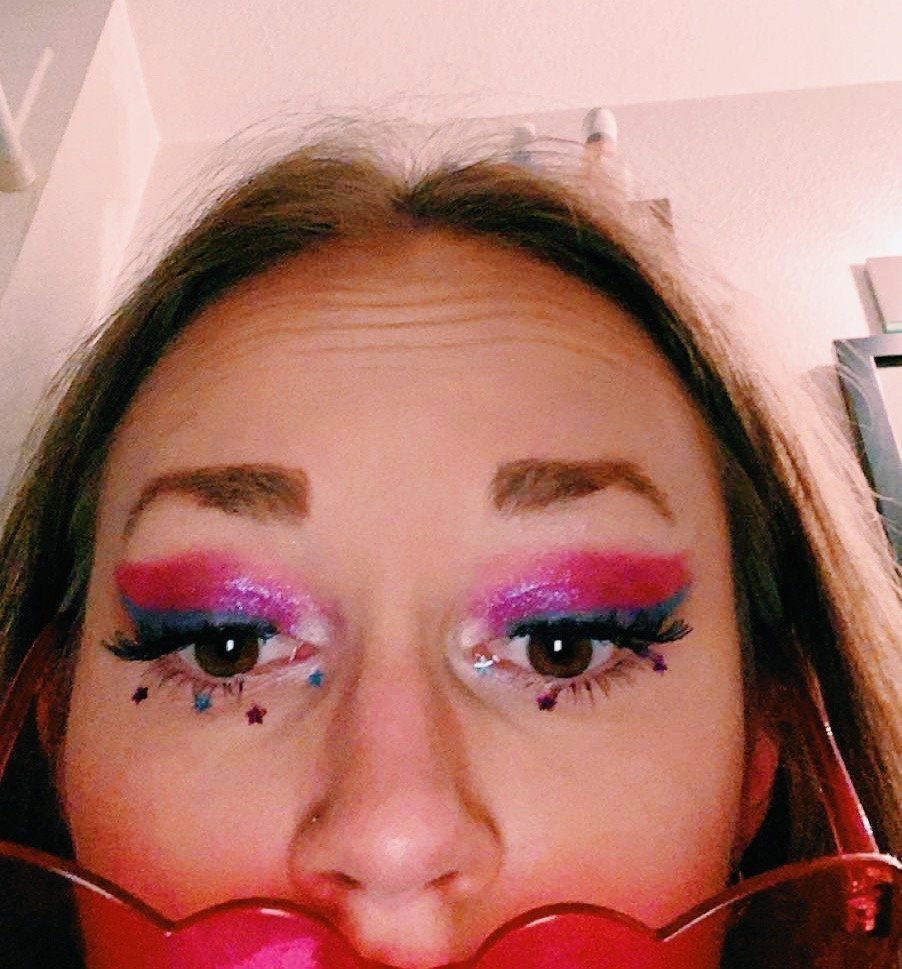 i can't wait to continue improving on my makeup skills and incorporate these colorful looks more into my everyday life. let me know if you want to see an updated post on my progress or even a euphoria makeup tutorial in the future!