Raise your hand if you've ever had the sudden urge to dye your hair bright pink or shave it all off? Or even just to cut bangs? (which I would never recommend unless a licensed psychologist evaluates you first) I think many people have had a crazy notion to switch up their hair-do, living out our wildest fantasies in quarantine. Unfortunately, however, it's still frowned upon to show up to most workplaces with flaming blue locks, on zoom or otherwise. So, what is the compromise?? Semi-permanent hair dye.
If you couldn't tell, I've already tested a product and have an exact timeline of how long the color lasts so you can know when to expect to return to your original color(if you keep reading).
What inspired me to dye my hair electric purple?? Well, I saw Olivia O'Brien had purple hair for a long time. She is kind of a famous singer-songwriter though so she can do that. I am just a regular person who just graduated college amidst a global pandemic. When quarantine hit, she went back to blonde extremely fast from this lilac purple and I was needless to say, shocked. So I started looking into how I could accomplish the same speedy results.
I found the product Overtone. This is what Olivia has said she has used multiple times in one of her Instagram highlights. She had even said she used it on her hair when she only had highlights. This really caught my attention because I have virgin dirty blonde hair. I was afraid the color would not pick up or turn blue on my yellowish hair because I had run into that with another kind of "semi-permanent" hair dye the year prior (pictured below).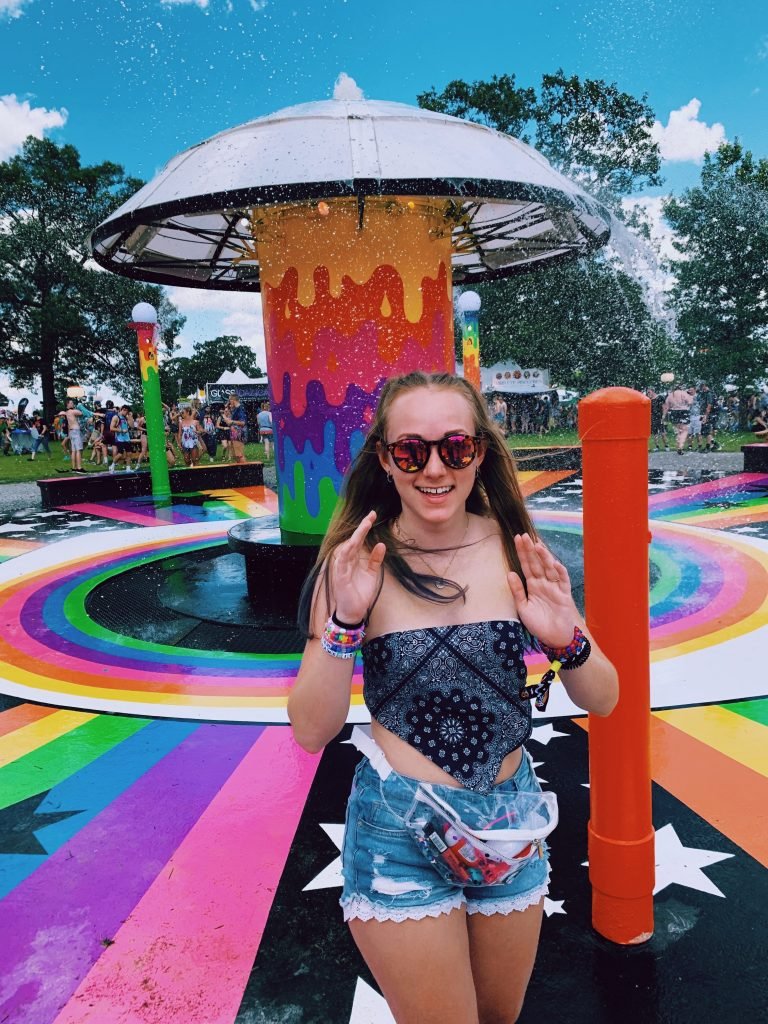 This other color did exactly that: turned my hair blue. On top of that, it barely showed up! I had to apply it twice to get to this color and you can barely see it. The color also severely damaged all of the hair that came in contact with the dye, and I had to cut about four inches off, despite the color washing out.
Overtone interested me because it said it was not just a hair dye, it was a deep conditioning treatment that deposited hair color. (before you ask, I'm not sponsored by them, but I wouldn't be opposed).
lets get into the dying process
Test a stand of hair
In the instructions that come with the product, it says to test a strand of hair. I cannot recommend this enough! Do not skip testing your hair! this way, you know what to expect if you decide to do your entire head!
Due to my bad experience with the previous color, I wanted to make sure Overtone was the real deal. they have products that work for even brown hair, so I was hopeful that the extreme purple color would work on my dark blonde hair. This is what we were working with: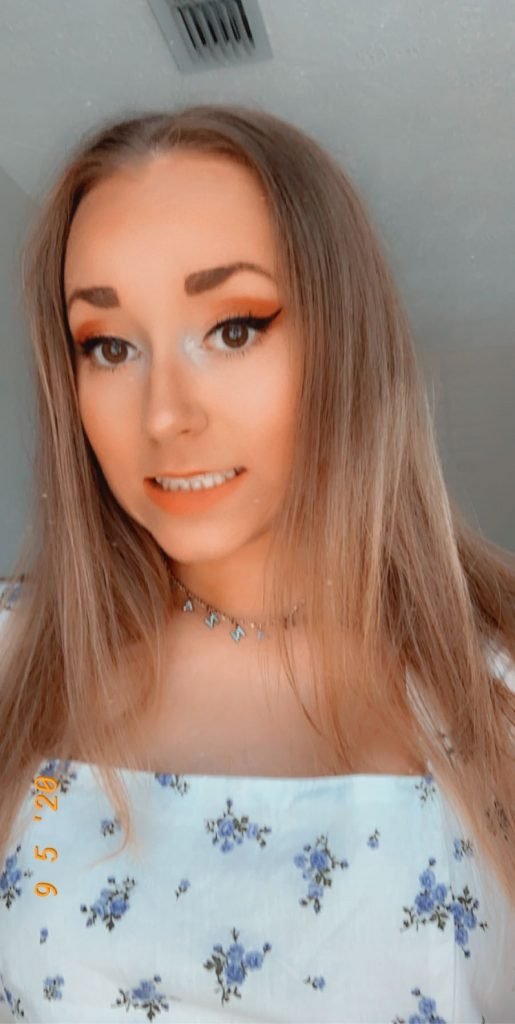 I tested my hair in 2 "phases" as I like to call them:
phase 1: I tested one small strand on the underside of my hair, and it looked purple. so, when I was ready, I went ahead and did a little more.
phase 2: pictured below is what I like to call "Emma Chamberlain but with purple" because it resembles the half blonde look she was sporting in the spring.
Dye the whole head
Preparing to dye your hair purple or any other colors looks like this: go somewhere you can get the purple hair dye potentially everywhere. I chose the backyard(wear gloves and follow the instructions!). My roommate proceeded to cover my entire head in the color. It looked like this:
I let it set on my hair for a little longer than what I was supposed to just to really make sure it was set in. After that was done, we washed my hair out in the backyard with the water hose and some shampoo(I think the water hose is optional).
Dry it and style it
I was extremely surprised when I finally got to a mirror because it was ACTUALLY purple!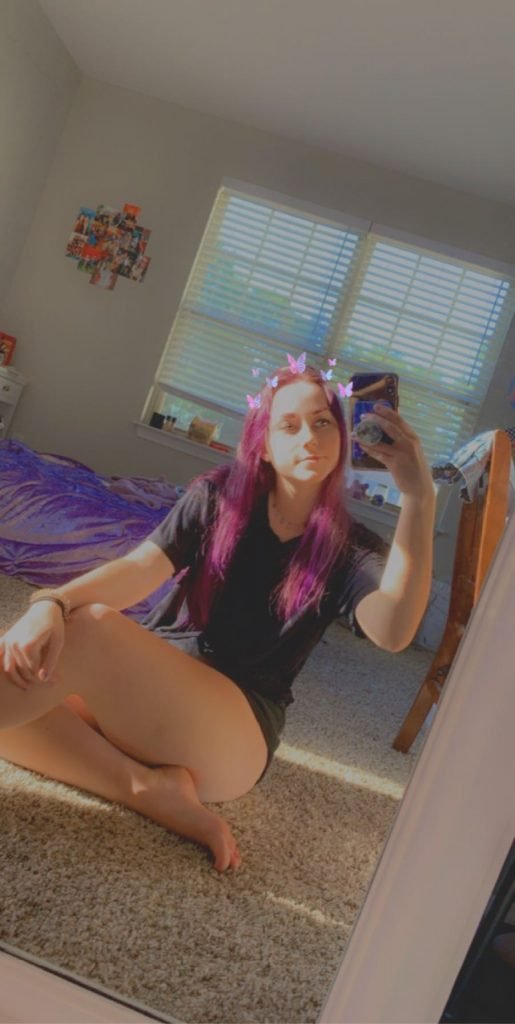 Now, when you make a drastic hair change, how you get dressed changes completely. You feel as though you need to delete your entire wardrobe and start over. don't fret!! there are so many people out there that have wild hair colors you can look to for inspiration. I chose Olivia O'Brien because she originally inspired me to do this in the first place. I even re-created one of her old Instagram posts from back when she had dark purple hair.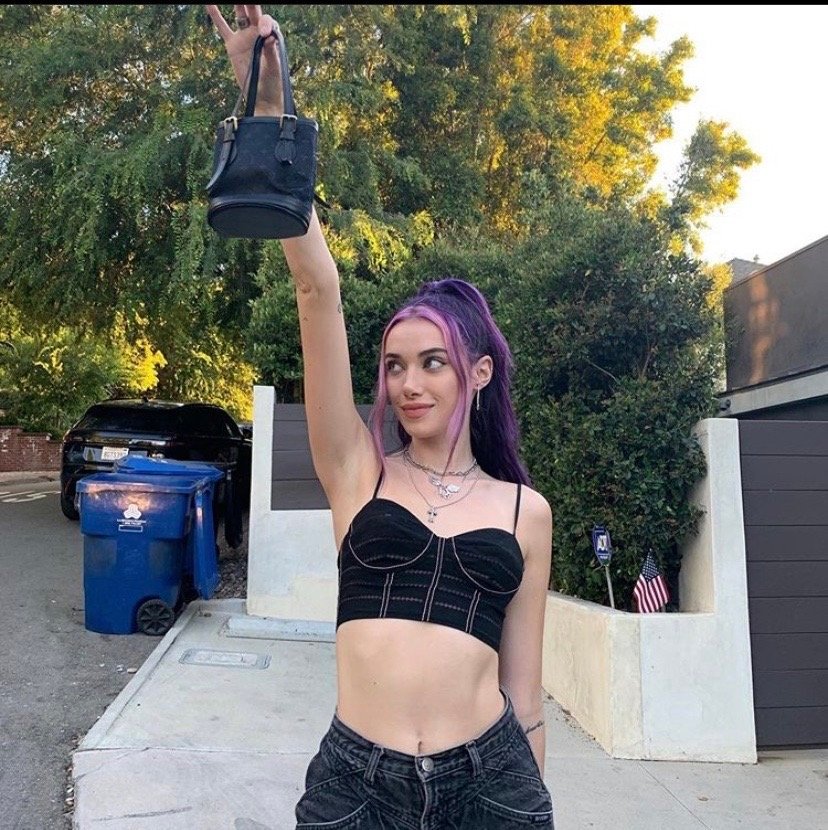 But, that's SO purple, how long does overtone last??
Well, when I had decided to dye my hair purple, I was off of work for a week. My hope was that by the time I went back to work, my hair would be mostly back to normal. Does overtone wash out though??
So, I'm going to walk you through what each hair wash looked like.
ONE WASH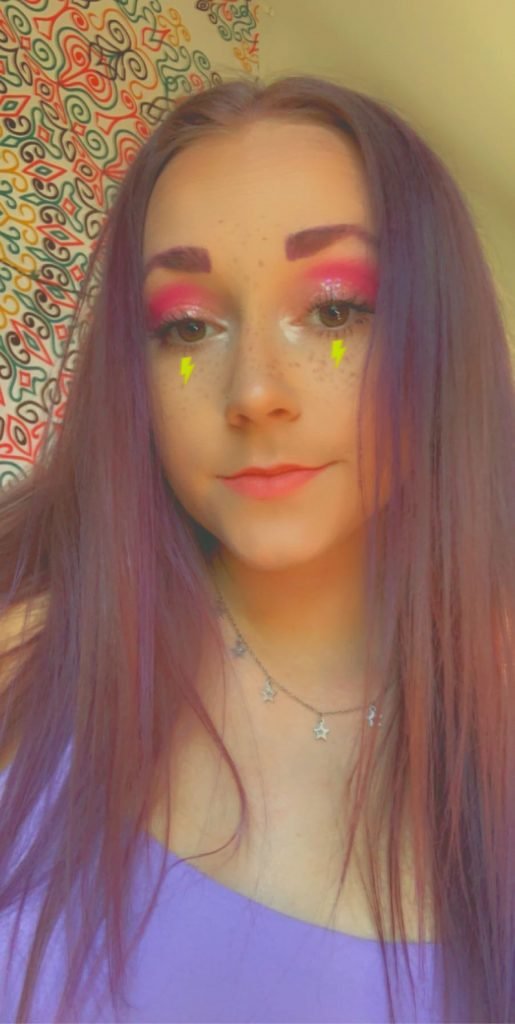 TWO WASHES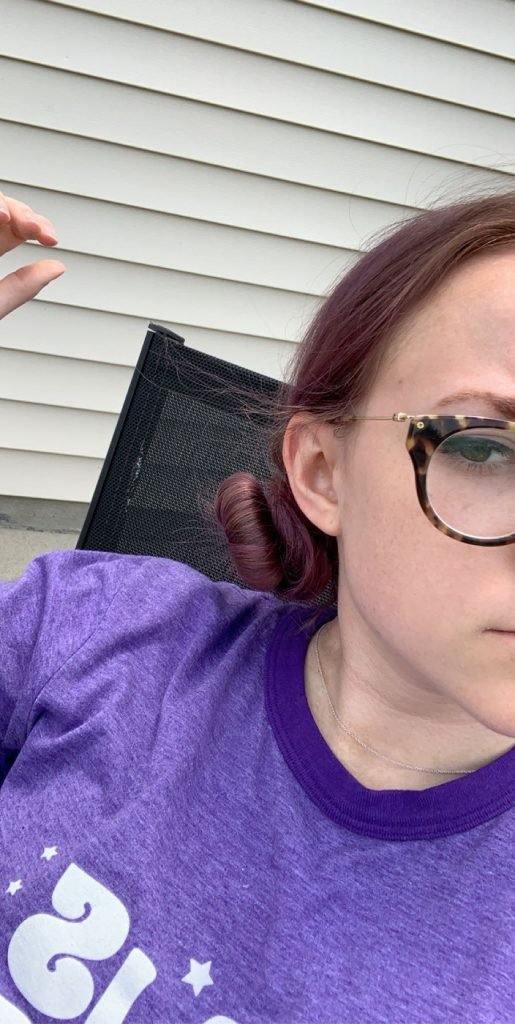 THREE WASHES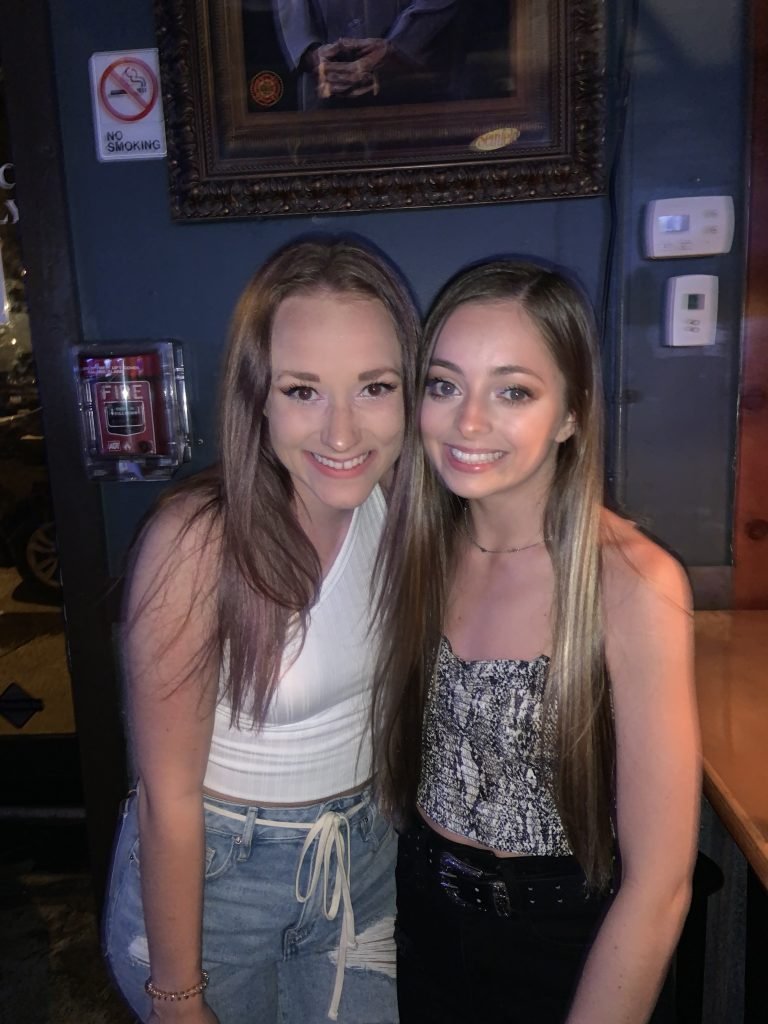 FOUR WASHES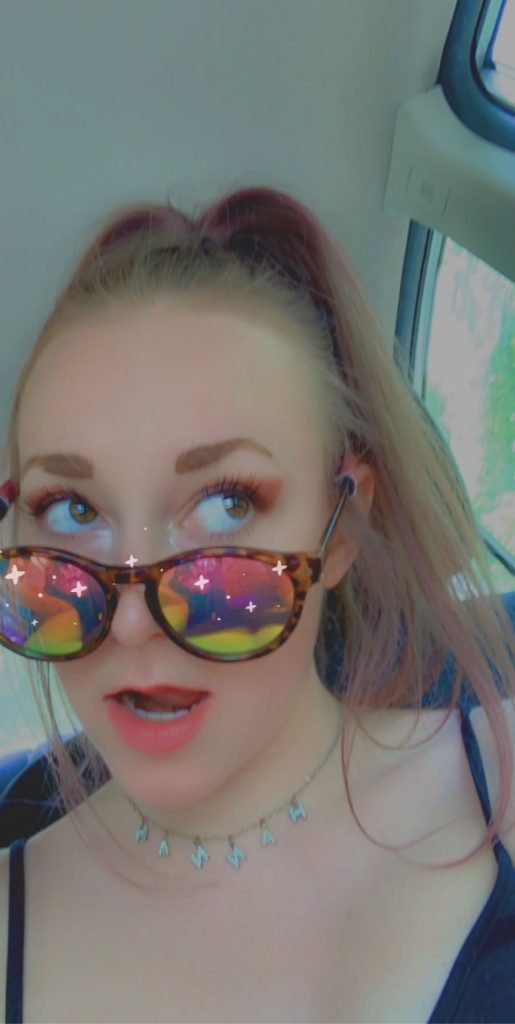 Over the span of a week, my hair was back to normal. Just in time for work the next Monday!!
Overall, I loved my experience with overtone, and want to purchase it again with the daily conditioner to see how much longer the color stays.
However, I am not opposed to trying other temporary hair dye products! before I settled on overtone, I saw other brands, such as Iroiro colors or even the Punky color dye, which are cheaper options.
Let me know what colors or brands I should try next!!